Alwatan, derived from "watan," signifies a connection to one's country, borrowing splendid tastes from Pakistan and India. Be it a casual night out or a catered meal for any occasion, Alwatan Restaurant is the perfect place! You will find elaborate curries, our house special Nihari, delectable Naan and so much more! Our menu offers a diverse range of flavors to satisfy both the evolved foodies and those with simple tastes.
We also have a prayer room, separate dining space (for families, meetings, and small parties). Catering is our specialty and we pride ourselves on providing delicious and memorable cuisine that will make your special event truly spectacular!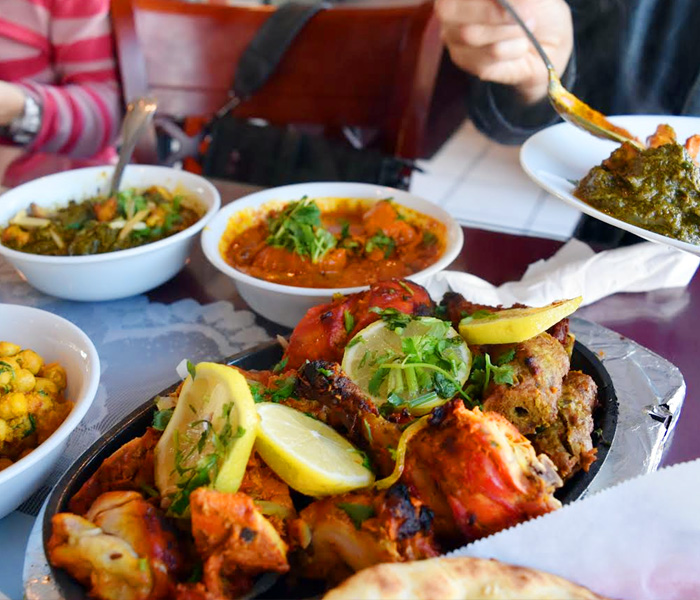 Hi Hi
I frequently visit this restaurant with my friends and give it my highest recommendation. The meals are delicious and the team is generous and cooperative. Every time we visit this place, we pass a lovely evening. I recommend this place with pleasure. 
Prakash Nalliah
The food is delicious and the service is great. I had the chicken dum biryani, garlic naan, and chicken tikka masala, all of which were very tasty and reminded me of home-cooked food, especially because of its spice rich and masala free taste. The best part is that the prices are reasonable. 
SKC
I was extremely impressed with the food; I would have given it more than five stars if possible. The taste was truly amazing, I highly recommend trying it. The staff were also friendly and accommodating, and the prices are very reasonable. I would definitely recommend this restaurant to others. 
Shobi Raja
Best food in town. It was my brother's wedding and every single guest was praising the food. I am very thankful to team Al Watan for making our event a great one with top notch food quality and service. The food was consistently excellent for three consecutive days. If you are looking for any kind of catering for any event look no further. Thank you, team Al Watan. We will certainly use your services again in the future. 
We attribute our success to warm and welcoming service, the freshest ingredients and the most enhanced flavors with every meal.